Data Centres, Global
Client:
Data Centres
Contractor:
Avon Barrier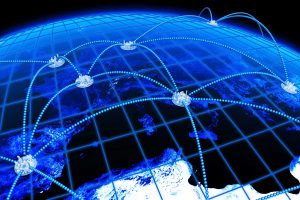 Understanding the threat
Data Centres today are critical in today's society.  Governments, utilities, banks, businesses & the general public rely on them for their ICT infrastructure.  Almost every aspect of today's activities is in some way reliant on the internet and the handling of on line data.
Cyber defence & security is increasingly taking a higher priority to traditional forms of military defence.  A data breach or disruption can cripple or damage an organisation within minutes, cyber security budgets are continuing to be increased to keep up with the changing and often unknown threat.
However the physical structures of the data centre can also be considered a target for attack, in a variety of locations, in the heart of city centres or remote locations. A hostile attack on the infrastructure could have devastating effects. Physical security is a vital component of the security strategy that security managers need to address. Clients that process or store data need to have the assurance that the sites are not vulnerable.
Our Approach
Several layers of protection should be considered when physically protecting the site.
If the location is remote, and it has the advantage the use of space around the site, which allows measures such as landscape to be utilised to deter vehicles from getting too close to the building.
The perimeter of the site can be protected with a high security fence line or wall incorporating intruder detection and CCTV, with access to the site limited to two points (main entry/exit and service access). The access points to the site should include impact tested retractable vehicle security barriers, either hydraulic bollards in the roadway or rising arm barriers, for more sensitive sites a sliding gate, so visibility and pedestrian access is controlled. The system can link with existing access control systems such as biometric, number plate reading or dual authentication should be considered.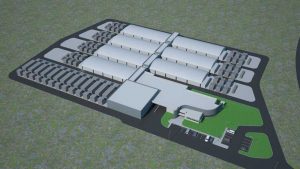 Where a building is in a city centre and landscape around the building is at a minimum, other measures can help including steps, planters, street furniture & static bollards can protect a building from a vehicle attack.
Our solutions
Avon Barrier install equipment which can be used to control access to a site, whilst offering a high level of protection against a hostile attack with a vehicle, a typical recommendation of Avon's equipment data centres are as follows;
HVM (hostile vehicle mitigation) retractable bollards would be used to protect the site access points, in conjunction with a guard or access control systems allowing pre authorised staff and visitors to enter and exit the site.
Rising arm barriers can be used when a more traditional style barrier system is required or when it is not possible to lay foundations in the road surface. They can also be used in conjunction with bollards, a visual cue to drivers to move forward.
A traffic light system would be recommended to provide a visual cue to drivers when it is safe to enter or exit the site.
A sliding gate would be used where the access point required the control of pedestrians and vehicles.